OMG OMG OMG Part II
Say hello to my little friend: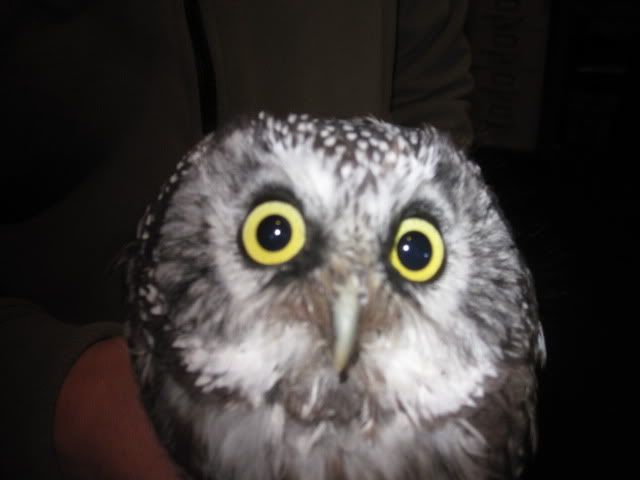 This is the
Boreal Owl
we got last night (technically this morning). A small male (?), 128 grams. It was possibly one of the greatest moments of my existence. We got him in the 1:00 am net run, in the same net we caught the Saw-Whet in. It was both J's and my first boreal in hand, ever. And the second* banded in J's own mist nets.
Anyway, here are more pics: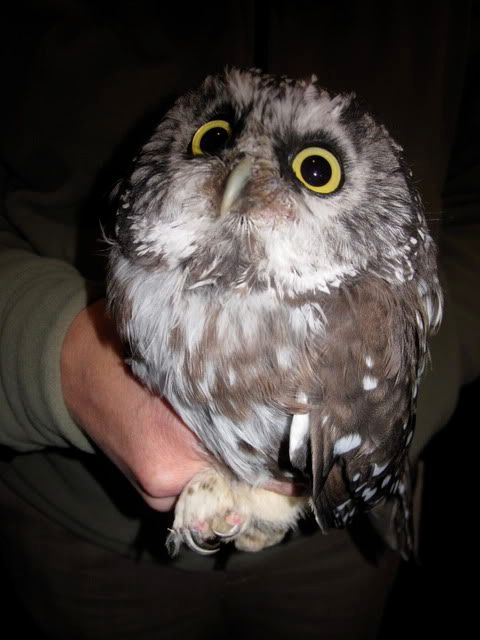 Me holding him. This is my favorite pic -- the hand is mine in the picture.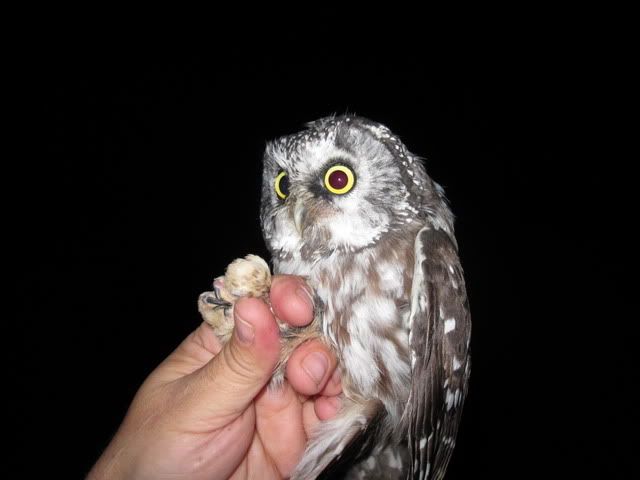 Jason is holding him in this picture.
But, just to prove I really did have a Boreal in hand:
This is me being very very happy in my new NOMAR fleece that I still hadn't taken the tags off of yet. I love the feel of new fleece. Really, if anyone wants a kickass fleece jacket made right here in Homer, AK,
NOMAR'
s the place -- no China-made REI fleeces for me. In this pic, I'm actually wearing two fleeces and an long-sleeve shirt. J was in shirtsleeves.
Just one more pic because I feel like it. Notice the color of the beak? It's a dead giveaway it's not a Saw-Whet.
*
ETA:
second owl, not second boreal
Comments {4}